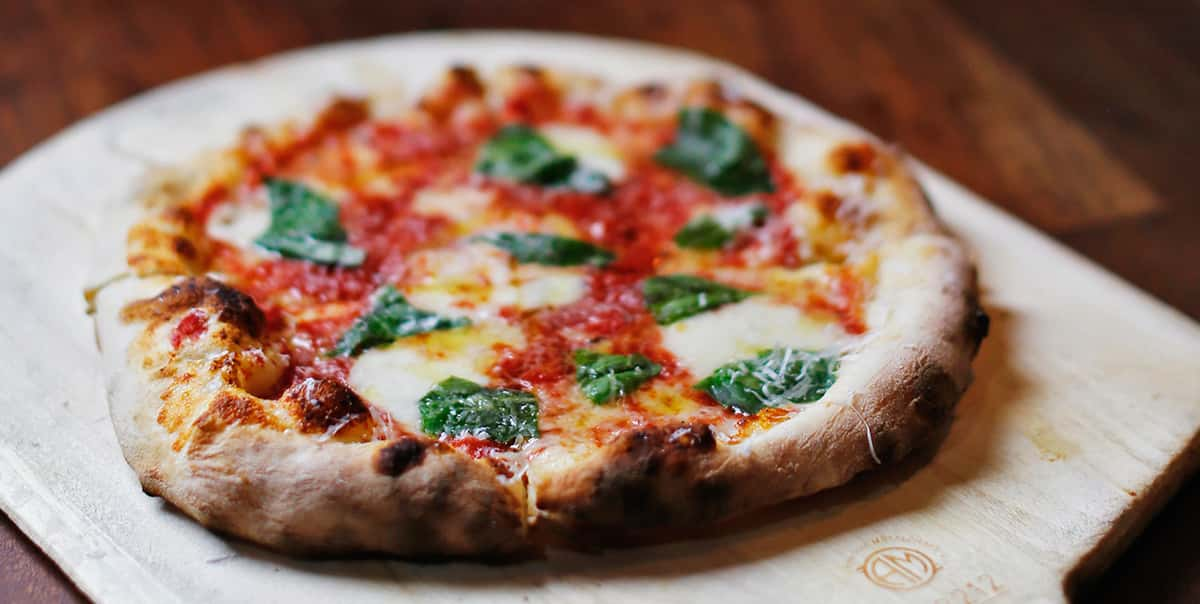 A Message For Our Guests
Artichoke Cafe, Farina Alto and Farina Pizzeria Downtown Offering Curbside Pick-Up Starting in May
Albuquerque, NM (April 28, 2020)— Artichoke Cafe and Farina Alto will open for curbside pickup on Monday, May 4. Farina Downtown will begin its takeout service on May 18.
Artichoke Cafe's menu offers its popular appetizers, salads, burgers, buttermilk-fried chicken sandwich as well as a good selection of entrees. Orders will be taken starting at 2 p.m. daily for curbside pickup on Edith at the back dining room door across from the parking lot from 4 to 8 p.m.
Farina Alto will take orders from 1 to 8 p.m. daily for curbside pickup at the front door in the Montgomery parking lot. The menu features full-size salads, pizzas, and calzone offerings. Several family meals will be available to heat up at home. Meal choices include Eggplant Parmesan, Lasagna Bolognese, Veggie Lasagna as well as Spaghetti and Meatballs. Family meals are designed to feed four or more and come with a full-sized salad of your choice and freshly baked bread for $49.
Celebrate Mom with Mother's Day Meals from Artichoke Cafe and Farina Alto. The special meals can be picked up starting at 11 a.m. on Sunday, May 10. Menus include:
Spinach Frittata
Glazed Smoked Ham with Potato Gratin
Chicken Saltimbocca with Orzo
Poached Salmon with Artichoke-Citrus Salsa and more.
As a special treat, owner Pat Keene will feature her family's holiday Antipasto Salad in small and large platters served with Umbrian Focaccia that will be available at both Artichoke Cafe and Farina Alto. Mother's Day orders should be made by Saturday, May 9.
All three restaurants will be contact-free order and pay.
Artichoke Cafe, call 243-0200
Farina Alto, call 298-0035
Farina Downtown, call 243-0130
Check their social media pages and websites for updates, instructions and menu specials.
Facebook:
https://www.facebook.com/TheArtichokeCafe
https://www.facebook.com/FarinaAltoPizzeriaWineBar
https://www.facebook.com/farinadowntown/
Instagram:
https://www.instagram.com/artichoke_cafe
https://www.instagram.com/farinaalto
Websites:
https://www.artichokecafe.com
https://www.farinaalto.com
https://www.farinapizzeria.com