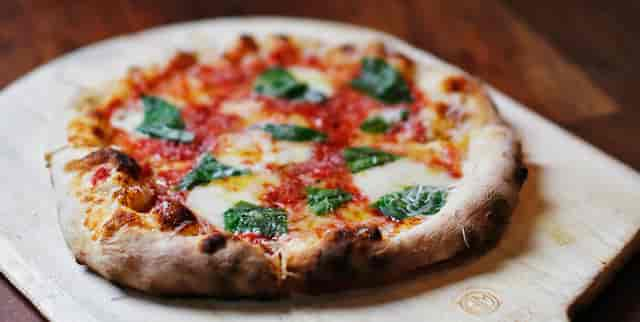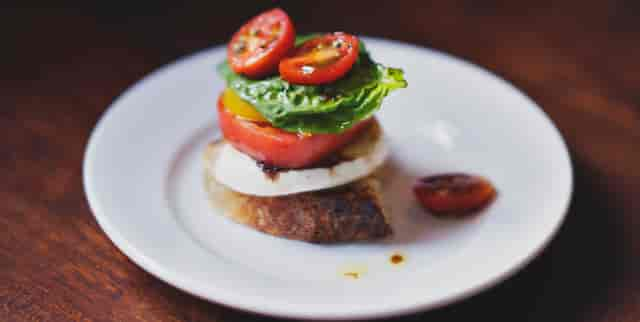 Farina Alto
PIZZERIA & WINE BAR
FARINA ALTO: WHERE FRESH FOOD FINDS GOOD COMPANY
Farina Alto offers fresh, creative fare in a warm setting designed to spark a conversation. Exceptional food has the power to bring people together and we created Farina Alto with that in mind. We celebrate fresh, local ingredients and value our connection to the Albuquerque community. Join the Farina Alto family; gather over a glass of wine, a good story and a phenomenal plate of food. Come in and explore our menu of artisan pizzas, unique wines, handmade bread, and gourmet meats cured in-house.

Reservations accepted for parties of six or more.
HOMEMADE + LOCAL
Our sister restaurants, Farina Pizzeria and Artichoke Café, share our passion—thoughtful, creative cuisine prepared with care. In Albuquerque's North East Heights though, we have a little more room to stretch out. We've added a curing room to age our own meats, a patio vegetable and herb garden, and wood-fired ovens to bake our own bread. We've also cultivated partnerships with local farmers, ranchers and other producers to bring you local ingredients of the finest quality.
BEER + WINE DINNERS
Join the Farina Alto family for a traditional Italian family-style meal at our monthly beer and wine dinners. Meet like-minded food lovers and explore a curated selection of beer or wine. Come by yourself or bring friends. Our chefs create a three-course set-meal not offered on our regular menu to pair with our latest beers or wines. Come for the food, but leave with new friends.
Visit Us
Albuquerque, NM
10721 Montgomery Blvd NE
Albuquerque, NM 87111

Hours
Monday - Sunday:
3:00 pm - 9:00 pm